All Things Hiring - Part 3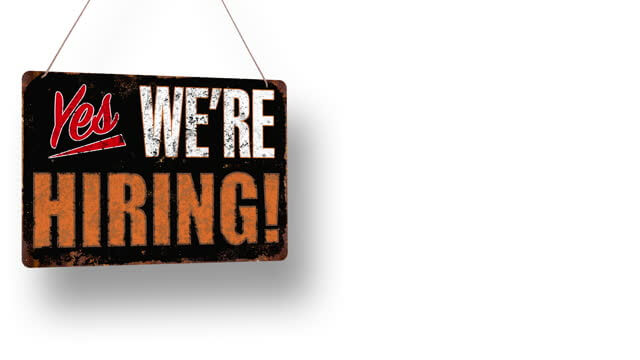 Part 1 & 2 in the series can be found here: All Things Hiring – Part 1 & All Things Hiring – Part 2
Let's talk customer service! In this last blog of the series for hiring, we are going to talk about how the people you hire need to be excellent with customer service, not just cleaning superstars. Although as Maid Service owners you are in the industry of cleaning and making homes and businesses sparkle, you are also in the customer service industry and that means your employees are too.
You want your business to come across as friendly, knowledgeable, caring. These are the qualities that keep customers coming back. No matter how well your team cleans if they are rude, hard to talk to or cannot handle quick changes or stress with some grace, your customers will not want them back. How your employees treat customers is just as important as how well they clean.
That means during the interview process you, or the person you have in your stead to interview candidates, have to be aware of personality types and imagine how this person will behave in the field. A candidate can look great on paper. They may have lots of experience, be able to hold down a job for a length of time, and be able to mark off all your employment requirements. But when they show up for the interview maybe they appear standoffish. Or perhaps they are short with their responses and don't seem to "care" about their answers. Or maybe they are a touch rude. It doesn't matter how great their resume is, that person will not likely represent your company well in the field.
This is also the opportune time to ask personality questions. Such as, "how would you handle being locked out of a home?". How they answer questions like this helps determine how they will respond under stress. Does it ruin their day? Or do they take it in stride? Another question may be, "How would you handle a spur of the moment request from a client?". If they would be annoyed chances are that will be translated to your client. If they would be happy to accommodate and "go with the flow", it will leave a great impression on an otherwise potentially high maintenance or stressed customer.
Maid service owners are in a tricky place with hiring right now. You are competing to gain employees when not too long ago the candidates were competing for jobs. The tables have turned for sure. But having bad employees is almost more damaging than being short handed so even though finding quality employees is hard make sure you are still seeking out and only hiring the best for your company. Asking personality based questions and focusing on customer service is a great way to analyze whether a candidate will be a good fit for your maid service.