How a Well-Trained VA Can Help You Effortlessly Grow Your Business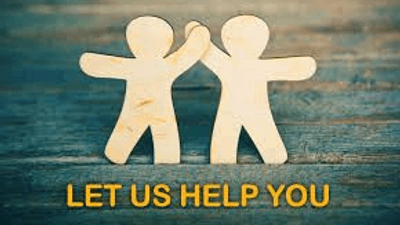 Increasing your business reach and expanding the scale of your organization means taking on more and more work and responsibilities.
Navigating the endless flow of essential and non-essential tasks can be stress-inducing for many business owners, and you may find yourself with too much on your plate.
That's where virtual assistants come in. By handing off your daily activities to a skilled assistant, you can ease your workload and focus on what's important: growing your business.
In a list of more than 55 benefits, here are the five most important ways you can boost your business growth by hiring a Virtual Assistant:
1. Lower Your Operational Costs
Managing overhead costs for workers can be the biggest strain on a company's budget. That's why remote workers can save your business from many day-to-day operational costs. A virtual assistant can save up to 78% of your operational costs.
Virtual Assistants don't function the way regular employees would, mainly because they are independently hired, remote workers.
That means your business doesn't have to worry about costs such as Paid Time-Off, Sick Days, or any additional benefits, reducing overall operational costs.
Instead, you can use this money where it matters and allocate more budget for important business matters such as Marketing or Product Design.
2. Handling Day to Day Tasks
In a growing business, much of your time is spent on the day to day tasks such as answering your phone or checking up with clients. While straightforward, these tasks are time-consuming, leaving little time for essential business tasks such as customer acquisition.
A Virtual Assistant can take the mundane tasks out of your hands and allow you to focus on the important stuff. These tasks aren't hard at all, but they do take away your time and brainspace to focus on bigger picture, forward thinking tasks.
Here are three annoying day-to-day tasks you can hand off to your VA:
1. Managing Your Schedules
An efficient VA can create and manage your work timeline and set up appointments and meetings to fit your schedule so that you're more organized and able to utilize your time fully.
A Virtual Assistant with insight into your business and work timeline will help you schedule critical business-related meetings to ensure your time is well managed.
Your VA can efficiently manage your deadlines and remind you when required, so you don't have to think about them constantly.
2. Answering Calls and Emails
As a business owner, you must deal with a flood of calls and emails from suppliers, telemarketers, and even team members. Although easy, replying to all these emails and answering constant calls can take up much of your workday, leaving little time to do anything else.
By hiring a VA, you can forward all your business calls and emails to them, allowing you ample time to work on your business and run it more efficiently. You can even draft standard responses for your VA, so they don't waste time following up with you on replies.
3. Monitoring Social Media Engagement
Every business needs an established social media presence in today's world. An online presence has multiple benefits, such as helping your business reach potential customers, carrying out digital marketing, and being a communication platform.
However, monitoring social media sites can be highly unproductive as it's straightforward to go off-topic and get lost in the algorithm. Hiring a Virtual Assistant will allow you to free up that time and use it on something more productive for business growth while monitoring your social media engagement.
3. Providing Customer Support
Quality customer support is essential in maintaining a good relationship with clients and is a great tool for client acquisition. The right virtual assistant can take all customer service tasks out of your hands by responding to customer queries, taking customer feedback and communicating it effectively, and even handling any problems that the customer is facing. A VA can be integral to pre-purchase communication with the customer. They can also follow up with customers to ensure they receive proper service and that any goods or services arrive on time. You can improve your relationship with existing clients and acquire new business by providing timely customer service and ensuring client satisfaction.
4. Generating Leads and Assisting Sales
A Virtual Assistant can help you find prospective clients to work with. A skilled VA can use platforms like Linkedin to find ideal clients and gather their information. With your approval, your Virtual Assistant can even approach new clients using a set script and engage with them on LinkedIn or other social platforms. A virtual assistant can also convert your leads into a sale by answering calls and selling your product or service to prospective clients. You simply need to develop a general script for the VA to follow and step back and allow them to make the calls for you.
5. Capitalize on Their Specialization
Virtual assistants aren't just remote secretaries handling your day-to-day tasks. Still, they can also take over important, specialized work related to your business. You can pinpoint any specific areas your business may need assistance in and hire a VA to help. You can hire skilled remote assistants for many specialized activities, such as:
Content & Copywriting.
Graphic Designing.
Search Engine Optimization.
Blogging.
Video Editing.
Social Media Managing etc.
By capitalizing on the skills of your Virtual Assistant, you can delegate key business tasks and ensure that they get done correctly, allowing your business to grow and run efficiently.
Ready to Hire a VA?
Growing your business by reducing your workload sounds counterintuitive, but it's not. Focus on the tasks that matter and leave the rest to Task Away. At Task Away, we are committed to "meet you where you're at in your business." That means we will work around your needs and budget to develop a tailored VA solution for you. Whether it's a one-time project, a full-time admin role, or a part-time position, we've covered you. Your success is truly ours, and we don't take that lightly. Contact us at Task Away today and take the first step in growing your business and reaching new heights of success.