Customer Apathy - How a Virtual Assistant Can Help You Build Brand Loyalty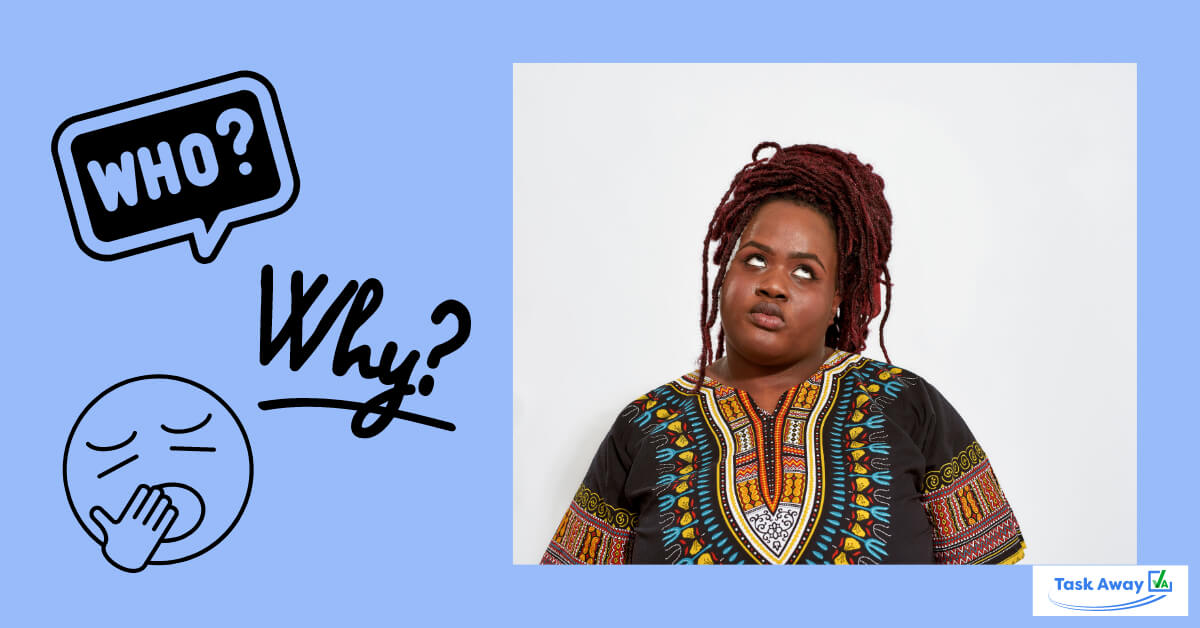 One of the many difficult realities of running a business is dealing with consumer churn, also called customer attrition. Simply put, this is the loss of customers. There are a variety of reasons why a customer may take their business elsewhere, but one very common reason is apathy.
Customer apathy happens when your customers feel indifferent about your products or services. Apathetic customers aren't angry or disappointed. They're just not excited about your brand, nor feel personally connected to it.  And when customers feel this way, they view your product or service as replaceable.
Apathetic, unimpressed, or disengaged customers are not loyal customers and are very likely to move their business to your competitors.
The Problem of Customer Apathy
The underlying problem with apathy among your customers is that they have no strong opinion of your brand at all, neither positive nor negative. In order for your company to build loyalty for your brand, your customers have to care.
And in order for them to care about your brand, you have to care about your customers. Now, it seems almost ridiculous to suggest that a company wouldn't care about its customers, but how do you demonstrate that you care?
In a recent survey on customer behaviors, the top reason customers said they switched brands is that they felt unappreciated. (Vonage)
Feeling "unappreciated" may seem somewhat vague, but the primary causes are most often connected to poor communication and engagement, even when customers don't cite those reasons specifically.
And if your company wants to build long-lasting, positive relationships with customers who feel appreciated, it's essential to have a strategic plan for communication and engagement at each touch point along the customer journey.
Without a plan, you're running the risk of being viewed like every other mediocre company that sells your type of product or service. It won't take much for a customer to give up on you and give your competitor a try.
64% of consumers have admitted that they have avoided brands, including both physical and online retailers, because of a "bad experience" in the last year. (Microsoft) And a "bad experience" could be as simple as not receiving a response to an email or having difficulty navigating a website.
Clearly, they are buying the products and services they need from other brands they feel care more about their customer experience.
Building Brand Loyalty – Customer Engagement & Communication
Modern consumers have become quite savvy about how and where they spend their money. They also have high expectations for their interactions with your business, online as well as in person.
People are far more likely to buy products and services from companies that they feel good about.
In a recent analysis of customer trends, Microsoft shared some interesting findings:
A whopping 96% of customers say customer service is important in their choice of loyalty to a brand.
And …
70% of consumers say a company's understanding of their individual needs influences their loyalty, and 69% say the same about personalized customer care. (Microsoft)
The harsh reality is that your customers can purchase the same products and services you offer somewhere else. So it is vital to differentiate yourself from your competitors.
In the modern marketplace, businesses must put more effort into attracting and retaining a loyal customer base. Clarifying your brand strategy is an important first step.
How are you going to demonstrate appreciation for your ideal customers?
Invest the time and resources into consistent communication and engagement with them:
Provide easy and thorough customer onboarding.
Deliver the best possible brand experience.
Provide free, valuable resources that establish you as a go-to expert
Give timely and helpful customer support.
Ask for feedback from customers and use it.
Have a strategic, active social media presence and engage with visitors.
Personalize customer service whenever possible.
Offer incentives, discounts, loyalty programs & rewards.
Celebrate the customer – success stories & case studies.
Get involved with causes and programs that are aligned with your mission.
Avoid overwhelming, spammy marketing.
Companies that successfully engage with their customers, even B2B companies, reported 63% lower customer churn and attrition. (Gallup)
And … 70% of Americans have spent more money to do business with a company that offers a great customer experience. (Forbes)
A Virtual Assistant Can Help You Improve Customer Experience
As a busy business owner, it's impossible to take care of every process on your own. Trying to be all things to all people all the time can have a negative impact on your peace of mind, the quality of your services, and your revenue.
Incorporating a virtual assistantinto your overall customer experience strategy can be a game changer. Unlike traditional customer service representatives, virtual assistants can offer more flexibility and customization for the specific types of services you actually need.
Virtual assistants can manage a wide variety of communication and engagement responsibilities that you can use to your advantage:
Phone coverage
Handling queries, feedback, and complaints
Management of online reviews
Social media / Google Business management
Follow up on leads & drip marketing
Responding to emails
Blog management
Content Writing
And if you prefer to communicate and engage with your customers yourself, a virtual assistant can also take care of other business functions, as well:
Administrative tasks
Sales and quoting
Billing and collection
Employee onboarding
In-house training
Scheduling
Hiring and termination
By outsourcing tasks, you can more easily keep up with the demands of the day-to-day responsibilities of your business as well as the expectations of your customers
After all, your customers are your most valuable resource and deserve to feel appreciated. And when your customers feel appreciated, they become loyal brand ambassadors and part of your overall success. A virtual assistant can play a key role in helping businesses nurture the needs of their customers.
Final Thoughts
Integrating virtual assistants into your all-around customer experience strategy can be a valuable asset for any business wanting to prevent customer churn and attrition caused by apathy. By outsourcing the tasks that nurture your customer base, you can make sure your customers feel appreciated and build long-lasting relationships that keep brand loyalty strong.
If you found this helpful and would like to discuss how a virtual assistant can help your business grow, please reach out to us for a Free Consultation.