All Things Hiring - Part 1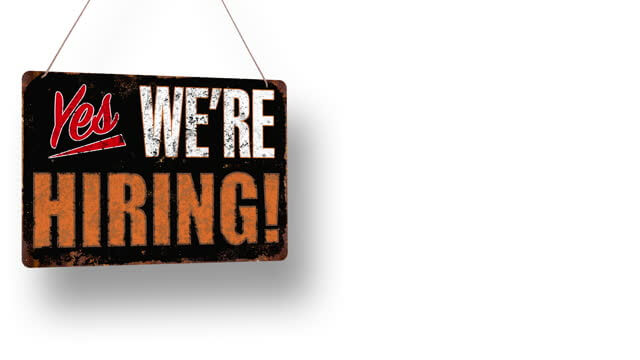 Hiring is a HOT topic lately in the maid service industry. Albeit, most conversations revolve around how challenging hiring cleaners is at the moment, and we'll address that later, but we digress. In this three part series, we are going to talk about all things related to staffing for your maid service. We'll discuss how it has changed from a year ago to today and how you, as a maid service owner can alter your hiring techniques to attract better candidates, keep them loyal and engaged, and make sure they have the ability to represent your cleaning service in the best light. Any employee you hire for your company, whether it's a virtual assistant, office manager or the cleaners themselves, are the face of your company and often a customer's first impression. And it needs to be a good one!
So, how do you attract the best candidates to come work for you and how do you hire in an age where finding quality employees to even show up for the interview, let alone to work seems almost impossible? The first thing to understand is you are not alone. This is a national wide issue. Right now, it truly is a difficult time to be hiring and everyone across the board is feeling the same strains. With that being said, you need to stand apart as a company to attract the best candidates.
One of the best ways to do that is to create and advertise a great work culture. It's one thing to offer the same or slightly higher pay as everyone else, the same days off as everyone else, the same benefits. Creating a great work environment is one thing that will attract and make great employees stay. Be better than your competition in this area. Treat people better than you normally would. A breakroom or break station with snacks and drinks free to employees, birthday parties, rewards and high recognition for work well done all create an environment of positive reinforcement where employees are likely to enjoy being at work and will continue to work hard and stay with their chosen company.
It is often said that employees don't quit jobs, they quit poor management and employees that are treated well are generally not going to leave a job, even if it may not offer as high of pay as a competitor. With today's workforce small, with more government incentive to stay home than to go back to work, as business owners you have to understand that they are no longer competing for jobs so much as you are competing for employees. Creating a friendly and warm work environment is one way to draw and maintain quality workers. Maid Service owners have to be diligent in offering everything they can to loyal and hard working employees. This may be a shift in mindset for some employers, and eventually when the government assistance stops, the market will be once again, flooded with people looking for jobs. But until then, business owners are on the flip side and need to do what they can to entice the best employees and then maintain them. Poor management means that employees are not held accountable, they are not given feedback for their work, not recognized when a job is well done, and not listening or valuing the thoughts and opinions of employees.
Creating a fantastic work culture is a great way to offer your employees something better than your competitor. Building a culture of hard work, great service, comradery and incentives are a sure fire way to attract and keep valuable employees that keep your business running. If you aren't sure how to build a culture of excellence, we recommend starting with two excellent resources:
Liz Trotter (We call her the employee whisperer!). Check out one of her videos here:
Martha Woodward (Excellent employee culture despite her being an absentee owner is her thing). Check out an interview with Angela Brown here:
Part two in this series can be found here: All Things Hiring – Part 2